EAST TENNESSEE REGIONAL STUDENT ART EXHIBITION 2023
Welcome to the 18th Annual East Tennessee Regional Student Art Exhibition, presented by the Knoxville Museum of Art. The ETRSAE showcases the strength and diversity of art education programs in East Tennessee, celebrates talented middle and high school students, and supports arts education. This annual exhibition provides the opportunity for students to participate in a juried exhibition and to have their artworks displayed in a professional art museum environment. We are so delighted by the quality of the artworks, the dedication of the teachers, and the commitment of the museum staff to establish a museum/school tradition for our community.
Public, private, and home schools grade 6–12 in 32 East Tennessee counties were invited to submit up to 15 artworks per teacher. Categories for the competition include ceramic, drawing, digital imagery/video production, mixed media, painting, computer graphics, sculpture, photography, and printmaking. Each participating school is represented by one work of art.
The Best-in-Show winner receives a Purchase Award of $500, and the artwork becomes a permanent part of the collection of Mr. James Dodson, on loan to the Knoxville Museum of Art's Education Collection. The Best-in-Middle School winner receives $250. If you are a NAEA/TAEA member and the teacher of the student who is selected as this year's Best-in-Show and Best in Middle School, you will receive a $100 Art Educator Award from the Knoxville Museum of Art. Each student in the exhibition receives a certificate of participation and the "Best" in each of the 10 categories. The winners receive a cash award and a museum family membership.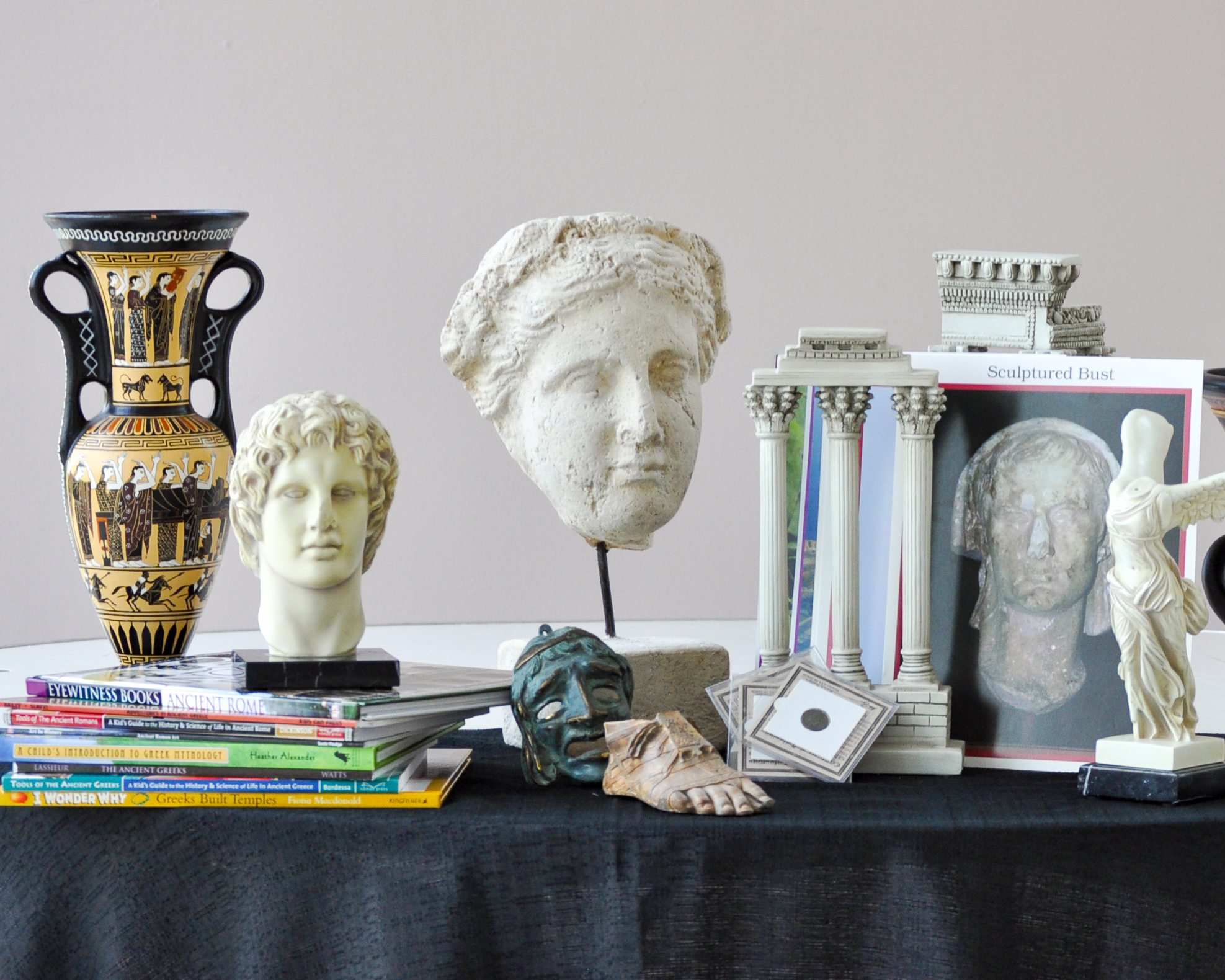 Art2Go Travel Cases – call for availability
Use KMA's ART2GO Travel Cases to take your class on a trip across America or around the globe free of any costs or fees! Each case is packed and ready to enliven your students' imaginations. The ART2GO Travel Cases are prepared with authentic art objects, extensive teacher learning guides, visual aides, books, suggested lesson plans, and art activities that pertain to both visual arts and non-art curricula.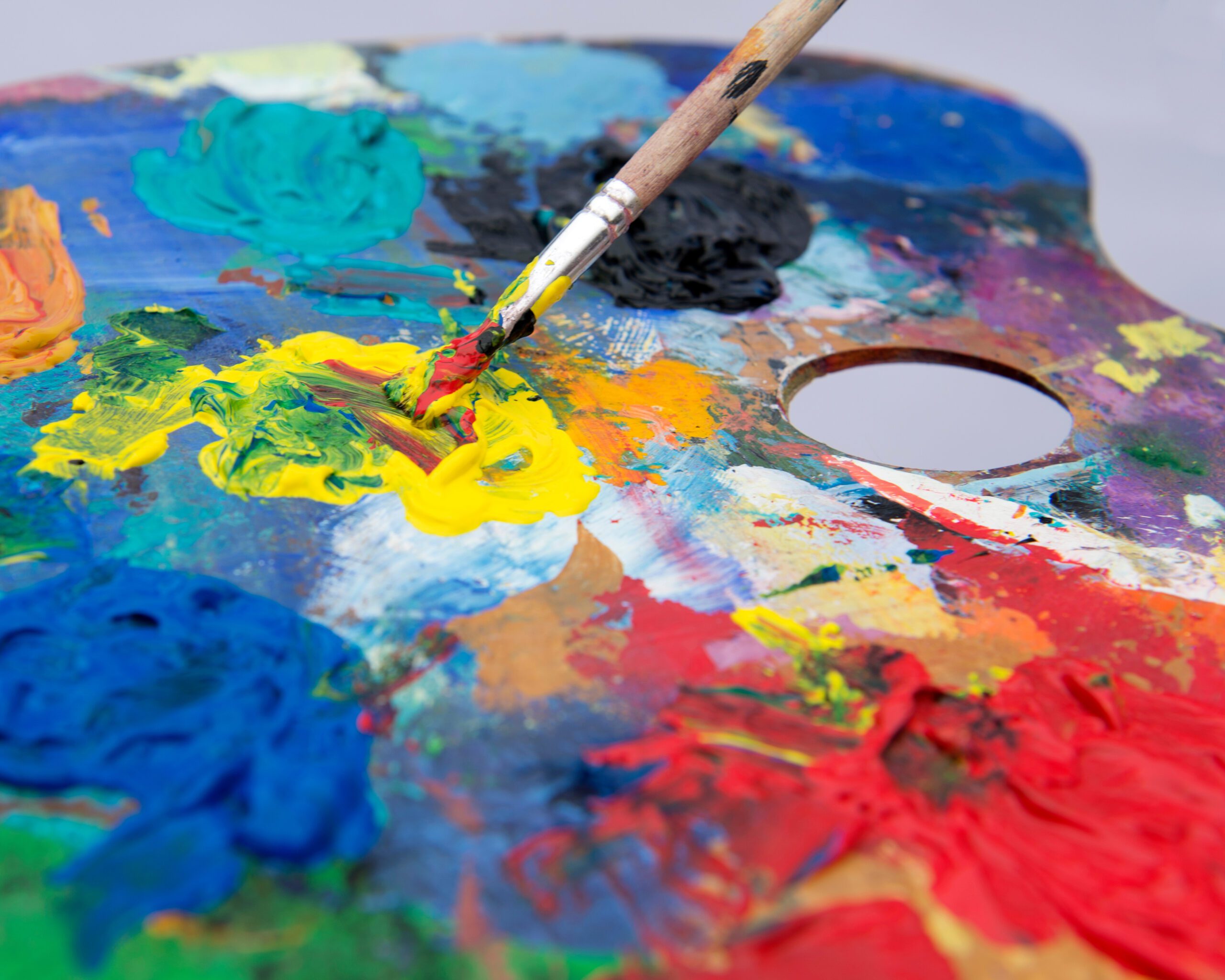 Meet the Masters, a complimentary outreach program created by the Knoxville Museum of Art brings active artists/educators and museum resources into your classroom. Area elementary and middle school students have the opportunity to personally work with a professional artist through this unique service. Each in-class session lasts 90 minutes and combines art history with hands-on activities. The program focuses on current and upcoming exhibitions at the museum and serves as a great opportunity to heighten students' appreciation and insight into art. This program may stand alone, or be tied to a learning expedition experience with the related exhibition. The Meet the Masters program is free of charge.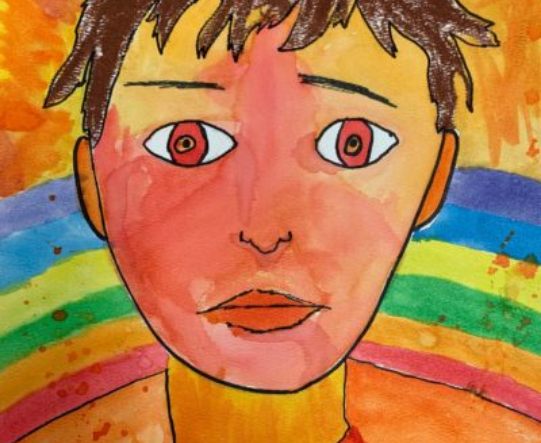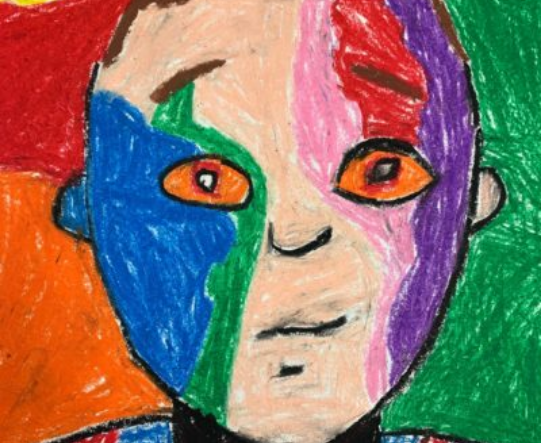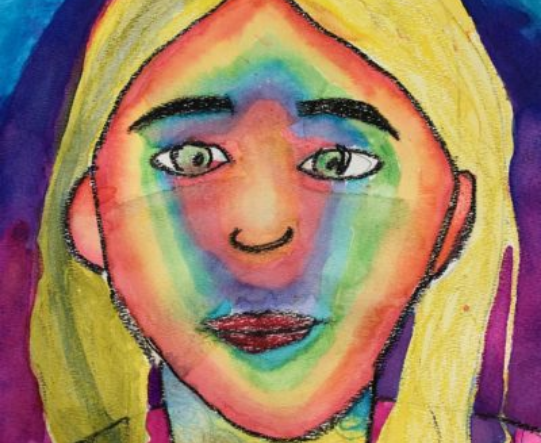 Beauford Delaney Lesson Plan
Knoxville-born Beauford Delaney is widely considered to be among the greatest American modern painters of the twentieth century. Despite battling poverty, prejudice, and mental illness, Delaney achieved an international reputation for his portraits, scenes of city life, and free-form abstractions marked by intense colors, bold contours, and expressive surfaces.
Click on the video link below to see how students will use a variety of art-making techniques, materials, and processes to create a self-portrait that reflects the style of Beauford Delaney.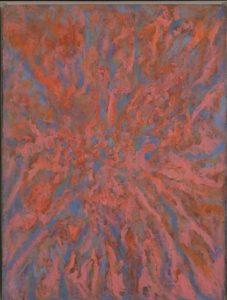 Charlie Parker Yardbird, 1958
Click on the video link below for the latest project inspired by Beauford Delaney's Untitled (Abstract Circles). This piece expresses the artist's new objective by way of exuberant, densely layered loops of pastel color that pirouette across the surface and appear to spin outward beyond its borders. The image's iridescent hues may have been inspired by the stained glass windows Delaney observed at the Chartres Cathedral.
Image credit: Beauford Delaney, (Knoxville 1901-1979 Paris) Untitled (Abstract Circles) circa 1956, pastel and mixed media on paper, Knoxville Museum of Art, 2018 Delaney purchase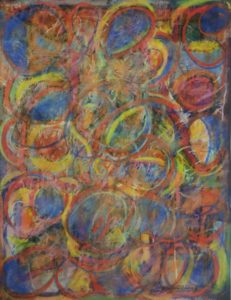 Untitled (Abstract Circles) circa 1956
Click on the video link below to see an art project inspired by the painting Charlie Parker Yardbird (1958) by Beauford Delaney. Delaney was one of several prominent modern artists interested in combining color and pattern to suggest the sensory experience of sound.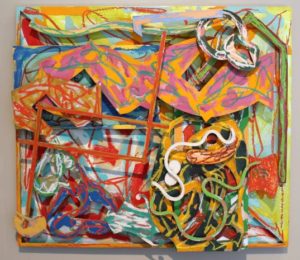 Click on the video link below for the latest project inspired by internationally renowned artist Frank Stella's "Circuit" series, which he produced during the early 1980s. The artist assembled and painted salvaged metal scraps left over from earlier art projects to create a groundbreaking synthesis of painting and sculpture.
Image credit: Frank Stella, Shards II, 1982. Acrylic and oil stick on etched, cut, assembled aluminum, Knoxville Museum of Art, 2014 gift of June & Rob Heller.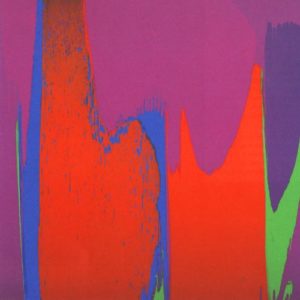 This project is inspired by Hard, Fast and Beautiful which is part of Stuart Netsky's series of abstract paintings on aluminum. Netsky pours enamel sign paint on a smooth metal surface, creating rich, colorful planes of color swirling together. You can do your own version of this beautiful painting with simple materials at home.
Stuart Netsky, Hard, Fast and Beautiful, 2005. Sign enamel and resin on aluminum, 60 x 60 inches, purchased with funds from Knoxville Museum of Art's Collectors Circle in memory of Betsy Worden.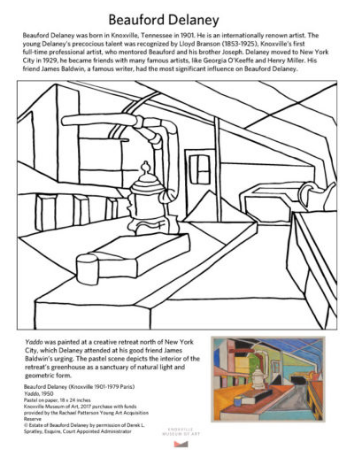 Higher Ground: A Century of Visual Arts in East Tennessee
Click on the video link below for the latest project inspired by artist Charles Krutch. Regarded as one of East Tennessee's first painters to specialize in scenes of the Smoky Mountains, Krutch earned the nickname "Corot of the South" for his soft, atmospheric watercolor and oil landscape paintings of the mountain range that served as his sole focus.
Image credit: Charles Krutch (South Carolina 1849-1934 Knoxville), Untitled, late 1920s. Watercolor on paper, Knoxville Museum of Art, 2008 bequest of the estate of Frank B. Galyon.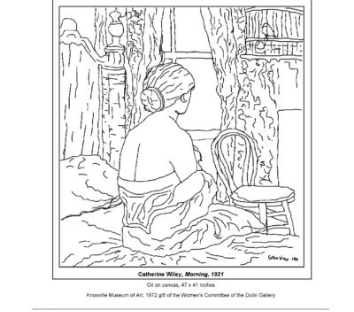 Catherine Wiley(Coal Creek [now Rocky Top], Tennessee 1879-1958 Norristown, Pennsylvania) Wiley was one of the most active, accomplished, and influential artists in Knoxville during the early twentieth century. She taught art at the University of Tennessee, helped organize area art exhibitions, and was a driving force in the Nicholson Art League, a prominent local art association. She returned to Knoxville following her studies in New York and brought with her a mastery of Impressionism. Wiley specialized in scenes of women amid their daily lives rendered in thick, brightly colored pigment.  Morning  features a more expressive variety of brushwork often seen in her late paintings. Wiley's work is represented in museum collections around the country, including the Metropolitan Museum of Art. Her promising career ended in 1926 when she was confined to a psychiatric hospital where she was without access to her studio supplies.  The exact nature of the artist's illness remains unconfirmed.