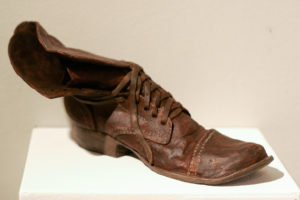 East Tennessee Regional Student Art Exhibition 2014
The Tennessee Art Education Association is please to continue its partnership with the Knoxville Museum of Art to present the Ninth Annual East Tennessee Regional Student Art Exhibition, featuring artwork created by East Tennessee middle and high school students. This competition provides the opportunity for students to participate in a juried exhibition and to have their artworks displayed in a professional art museum environment. The student art exhibition provides an excellent competitive arena for young artists.
The Best-in-Show winner will receive a Purchase Award of $500, and the artwork will become a permanent part of the collection of Mr. James Dodson, on loan to the Knoxville Museum of Art's Education Collection. In addition, several others monetary awards will be presented. Each student in the exhibition will receive a certificate of participation and in each of the 10 categories the winners will receive a museum family membership. For more information, please contact Rosalind Martin at rmartin@knoxart.org or 865.523.6349.