Visit
|
Exhibition
Contemporary Focus 2016: John Douglas Powers
May 06, 2016 - August 07, 2016 |

Free
Overview of Exhibition
This annual exhibition is designed to represent the most adventurous work being made by emerging artists living and working in East Tennessee.
This year's exhibition features Artist John Douglas Powers. Drawing from areas as diverse as natural history, architecture and the history of technology, John Douglas Powers investigates the intersection of cinema, engineering, computation, music and physical space. By employing motion and sound in his work, he incorporates the passage of time as a compositional element in an attempt to examine abstract and often intangible topics such as memory, thought, emotion, and language.
Omphamos, 2010
John Powers (1978)
Marble and feathers
90 x 24 x 8 inches
Exhibition Notes
John Douglas Powers was born in Frankfort, Indiana in 1978. His sculptural work has been exhibited nationally at venues including Crystal Bridges Museum of American Art, The MIT Museum, The Mariana Kistler Beach Museum of Art, The Huntsville Museum of Art, The Wiregrass Museum of Art, The Alexander Brest Museum, The Masur Museum, The Gadsden Museum of Art, Jonathan Ferrara Gallery, Brenda Taylor Gallery, The Georgia Museum of Art, The Vero Beach Museum of Art and Cue Art Foundation. His videos and animations have been screened internationally.
Powers studied art history at Vanderbilt University and earned his MFA in sculpture, with distinction, at The University of Georgia. His work has been featured in The New York Times, World Sculpture News, Sculpture Magazine, Art Forum, The Huffington Post, Art in America, The Boston Globe and on CBS News Sunday Morning. He is the recipient of the 2013 Virginia A. Groot Foundation Award, a Joan Mitchell Foundation MFA Grant as well as a Southeastern College Art Conference Individual Artist Fellowship, an Alabama State Council on the Arts Fellowship, and the Margaret Stonewall Wooldridge Hamblet Award. Powers currently lives and works in Knoxville, Tennessee and is Assistant Professor of Sculpture at The University of Tennessee.
Exhibition Gallery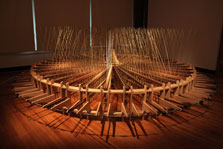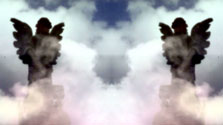 Artist Biography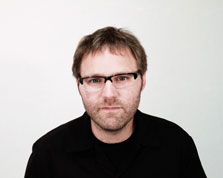 John Douglas Powers
(1978)