August 29, 2011 (Knoxville, TN) – The Guild of the Knoxville Museum of Art presents the 2011 Artscapes auction in two parts: a Preview and Silent Auction Opening Tuesday, September 20 6-9pm, and Live Auction and Gala Dinner Friday, September 30 6:30pm-9:30pm.
Approximately 75 works of art will be on view at the KMA beginning September 20. Silent or live auction bids may be submitted in person or by phone in the museum gift shop until 5pm Friday, September 30. Throughout the run of the Silent Auction, visitors can pay a "buy it now" price if they want to acquire any work immediately.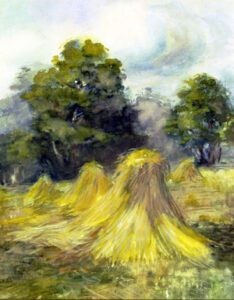 Artists of regional and national reputation are represented, catering to a broad range of tastes and budgets. One highlight to the auction is a rare and beautiful watercolor by Knoxville's own American impressionist Catherine Wiley. In the contemporary world, a signature "poppy" work by American pop artist Donald Sultan will be presented, as well as a wide collection of works demonstrating the talent of artists in the region.
Art can be viewed at the KMA website www.knoxart.org and at the Artscapes 2011 Facebook page, beginning in September. The auctions offer selected glass, painting, photography, sculpture, and ceramic. A wearable art section highlights the art of jewelry.
Tickets for the Preview and Silent Auction Opening on September 20 are $25 per person with food and wine presented by Chez Liberty. Tickets for the Live Auction and Gala Dinner on September 30 are $150 per person with food presented by the Northshore Brasserie. For reservations, email rsvp@knoxart.org or visit www.knoxart.org.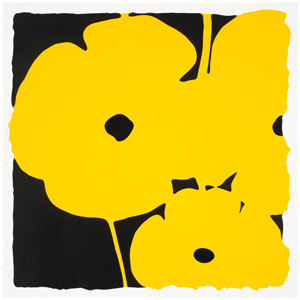 Presenting sponsor for this event is Cherokee Distributing Company. Additional sponsors include TJ Development & Management, LLC; Ann & Steve Bailey; David Butler & Ted Smith; Rosemary Gilliam, Gilliam, Montgomery Group of UBS; April & Stephen Harris; June & Rob Heller; Nancy & Stephen Land; Planet Energy, LLC; Pinnacle Financial Partners; Dorothy & Caesar Stair; and 21st Century Mortgage Corporation. Media sponsor is Kurt Zinser Design.
Editor's Note: Electronic images are attached. Captions for images are as follows:
Catherine Wiley, Haystacks, watercolor on paper, 16 x 12 inches Donald Sultan, Poppies, June 7, 2011, color silkscreen with flocking, 39 x 39 inches
The Knoxville Museum of Art The Knoxville Museum of Art celebrates the art and artists of East Tennessee, presents new art and new ideas, serves and educates diverse audiences, and enhances Knoxville's quality of life. The museum is located in downtown Knoxville at 1050 World's Fair Park and is open to the public Tuesday through Saturday 10am–5pm and Sunday 1pm-5pm. Admission and parking are free. For more information, contact Angela Thomas at 865.934.2034 or visit www.knoxart.org.