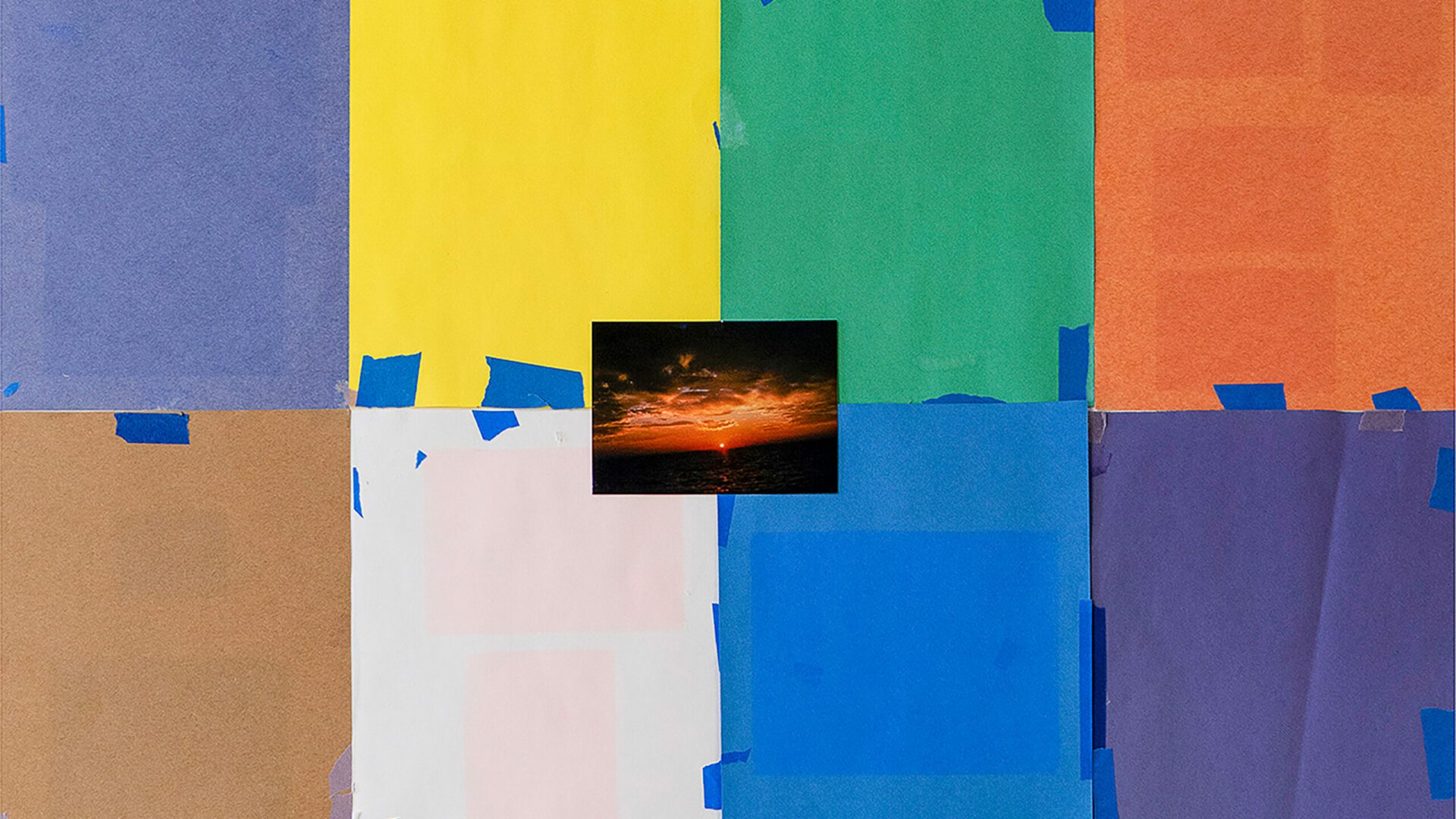 Carmen Winant A Brand New End: Survival and its Pictures
Artist Carmen Winant's large-scale collages and installations illuminate the often-invisible experiences of women, as well as feminist strategies for survival, revolt, and self-determination
Artist Carmen Winant's large-scale collages and installations illuminate the often-invisible experiences of women, as well as feminist strategies for survival, revolt, and self-determination. She explores these themes through objects drawn from and inspired by the archives of Women in Transition (WIT) and the National Coalition Against Domestic Violence (NCADV).
"I am a photographer who no longer makes her own images. My work revisits and recontextualizes the feminist histories that preceded my own, reaching backward as an attempt to understand the space between our lived experiences, and the larger, if nuanced and sometimes contradictory, aims of women's liberation. As such the found photographs that run throughout my work – integrated into books, installations, billboards, or discrete objects – are not evidence of a history, but in fact its very living residue. These projects, all of which work to unravel foreclosed histories, often take the form of ad hoc archives and pay particular interest to women's power, pleasure, labor, and self-actualization. Lately, I've turned towards imagination, optimism, and joy as shared, necessary tools of the artist and the revolutionary."
-Carmen Winant (December 2020)
Content warning: please be advised that this exhibition contains adult content, including depictions and descriptions of domestic violence.
ABOUT CARMEN WINANT—
Carmen Winant is an artist whose work utilizes installation and collage strategies to examine feminist modes of survival and revolt. Her work is included in the collections of The Museum of Modern Art in New York, NY, The Minneapolis Institute of Art, Minneapolis, MN, and Henie Onstad Kunstsenter in Sandvika, Norway. Winant is the recipient of a Guggenheim Fellowship in Photography (2019) and the Ohio Arts Council Individual Excellence Award (2018). Winant holds a B.A. from the University of California, Los Angeles, and an M.F.A. and M.A. from California College of the Arts. She is the Roy Lichtenstein Chair of Studio Art at The Ohio State University. carmenwinant.com
ABOUT THE PRINT CENTER—
For more than a century, The Print Center has encouraged the growth and understanding of photography and printmaking as vital contemporary arts through exhibitions, publications and educational programs. The Print Center has an international voice and a strong sense of local purpose. Free and open to the public, it presents changing exhibitions, which highlight established and emerging, local, national and international contemporary artists. It mounts one of the oldest art competitions in the country and the Gallery Store offers the largest selection of contemporary prints and photographs available for sale in Philadelphia, as well as being available online. prrintcenter.org
ABOUT WOMEN IN TRANSITION (WIT)—
Founded in 1971, Philadelphia-based WIT's mission is to empower people to move forward in their lives free of domestic violence and substance abuse. hel12women.org
ABOUT THE NATIONAL COALITION AGAINST DOMESTIC VIOLENCE (NCADV)-—
Founded in 7978, Denver-based NCADV's mission is to lead, mobilize, and raise their voices to support efforts that demand a change of conditions that lead to domestic violence such as patriarchy, privilege, racism, sexism, and classism. They are dedicated to supporting survivors and holding offenders accountable and supporting advocates. ncadv.org
---
A Brand New End: Survival and Its Pictures has been supported by The Pew Center for Arts & Heritage. Organized by The Print Center, Philadelphia and curated by Ksenia Nouril.
IMAGE HEADER: Carmen Winant (Born 1983, San Franciso, California, lives and works in Columbus, Ohio), Women's blueprint forsurvival 2, 2022, sun-bleached construction paper, painter's tape, inkjet prints, 47 ½" x 36." Courtesy of the Artist and The Print Center, commissioned by The Print Center.

This project is supported in part by federal award number 21.027 awarded to Knox County by the U.S. Department of the Treasury and the Arts & Culture Alliance, and by the federal award number SLFRP5534 awarded to the State of Tennessee by the U.S. Department of Treasury.