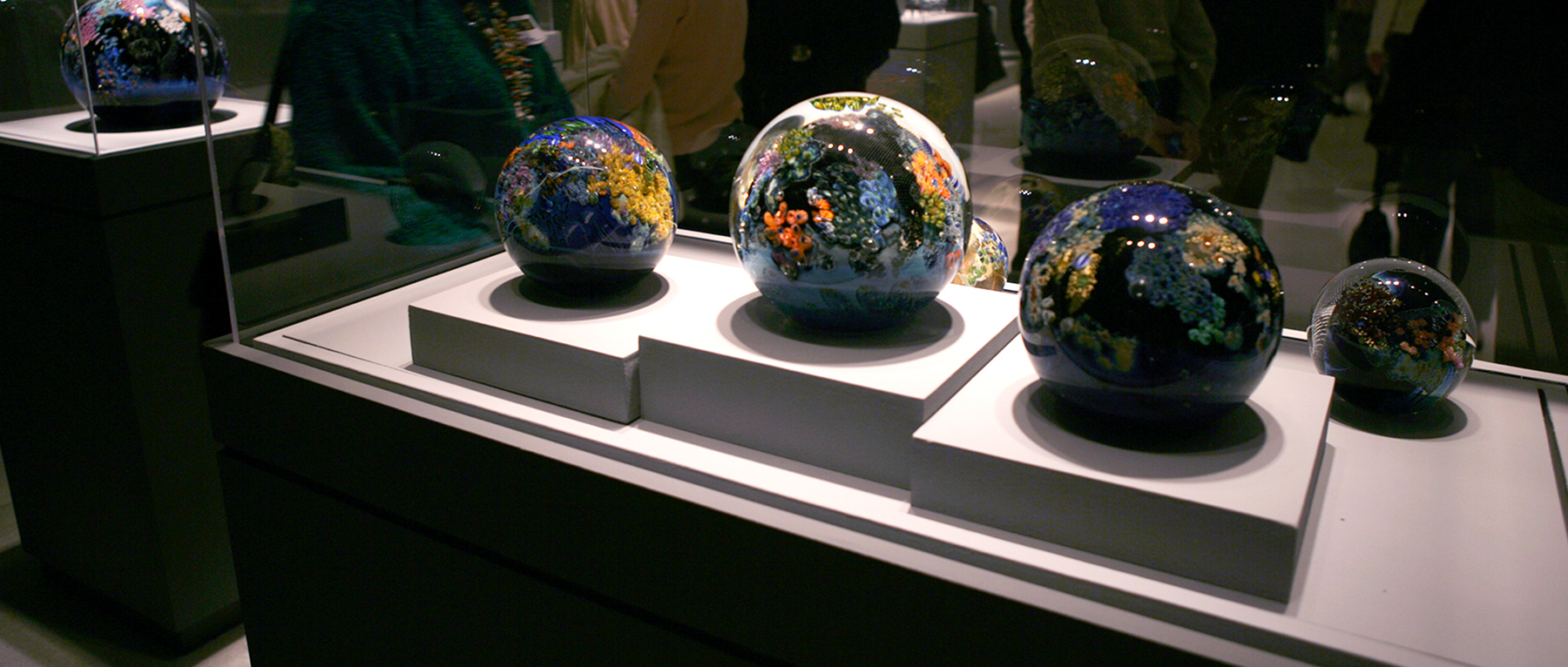 Josh Simpson: A Visionary Journey in Glass
Josh Simpson: A Visionary Journey in Glass follows the career arc of this self-taught master from his early traditional pieces to the spectacular tour-de-force multi-layered works of the present.
The selection of more than 100 objects from Josh Simpson's personal collection documents his fascination with undersea life, astronomy, as well as the pure process of glass blowing. Included in the selection are works from Simpson's various series—Goblets, Tumblers, Iridescent Vases, Perfume Bottles, Portals, Tektites, Planets, Copper Baskets, and Inhabited Vases.
Organized by the Huntsville Museum of Art; illustrated catalogue available.
For more pictures of the exhibition, click here.
Additional Resources: