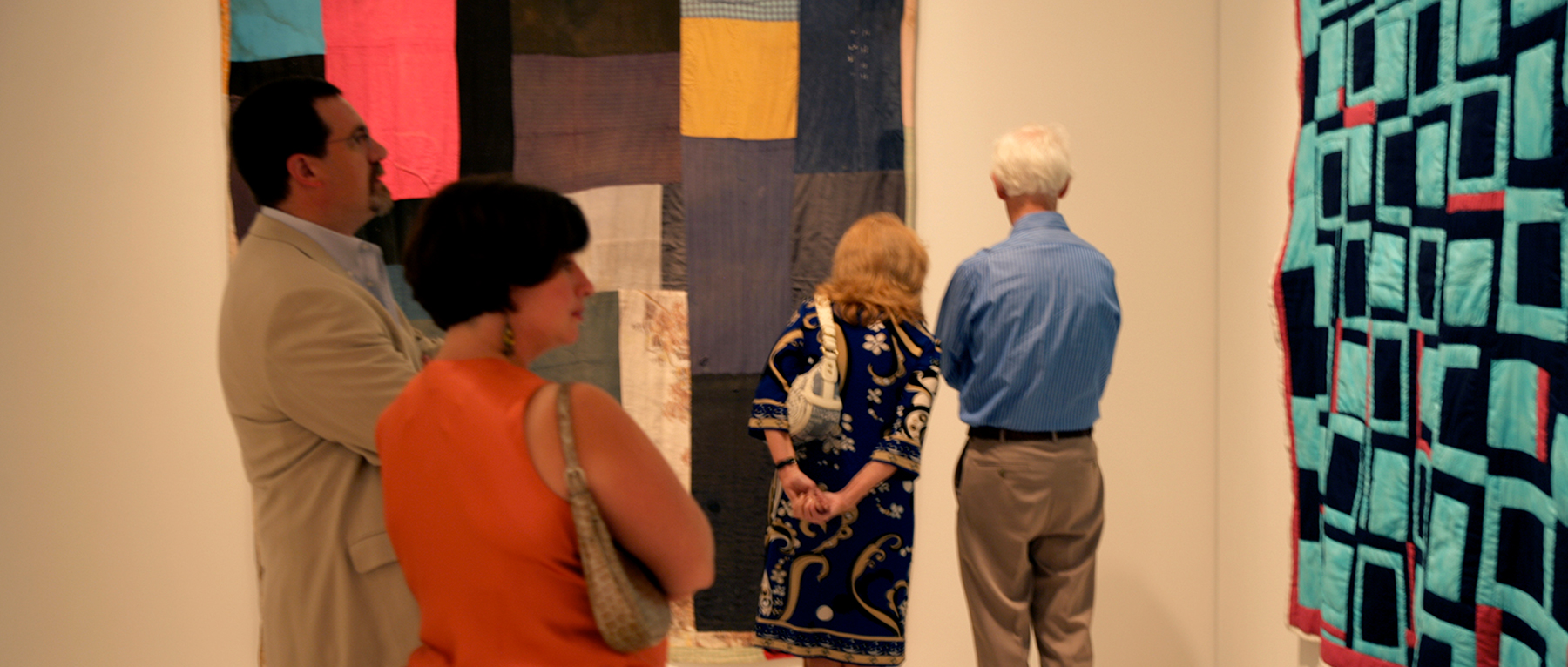 Mary Lee Bendolph, Gee's Bend Quilts and Beyond
Mary Lee Bendolph's extraordinary talent first garnered national attention when her work was featured among that of other quiltmakers from Gee's Bend, Alabama, in the 2002 blockbuster exhibition and book The Quilts of Gee's Bend. Hailed by the New York Times as "some of the most miraculous works of modern art America has produced," the abstract quilts from this tiny, isolated African American community prompted a rethinking of commonly accepted artistic categories.
The focused exhibition, Mary Lee Bendolph, Gee's Bend Quilts and Beyond, and its accompanying full-color, scholarly catalogue, examine Bendolph's inspiration and creative process, as well as her profound connection to the cultural practices and expressive traditions from which her work arises. Twelve dramatically designed, richly colored, improvisational quilts created by Mary Lee Bendolph and her family members—her mother Aolar Mosely, her daughter Essie B. Pettway, and her daughter-in-law Louisiana P. Bendolph—are presented alongside complex and evocative found object sculptures by noted African American self-taught artist Thornton Dial and visionary "yard art" artist Lonnie Holley. Both of these Alabama-based artists have been influenced by the quilts and the quiltmakers of Gee's Bend. Intaglio prints by Mary Lee Bendolph and her daughter-in-law Louisiana P. Bendolph, along with documentary films about all of the artists provide further context for their creative exchange. As the deep social and aesthetic networks of these six artists intersect, they give rise to new pathways of artistic influence, resulting in a powerful mixture of communal and individual creative energies.
Mary Lee Bendolph, Gee's Bend Quilts and Beyond is organized by the Austin Museum of Art and Tinwood Media. The Knoxville Museum of Art will be the only Southern venue for this important exhibition.
This exhibition is made possible through the generous support of the Frank and Virginia Rogers Foundation, the Friends of the Quilts: David Butler and Ted Smith, Linda and Pete Claussen, Sylvia and Jan Peters and the Kroger Company.
For more photographs from this exhibition, click here.
Additional Resources:
Mary Lee Bendolph: Gees Bend Quilts and Beyond