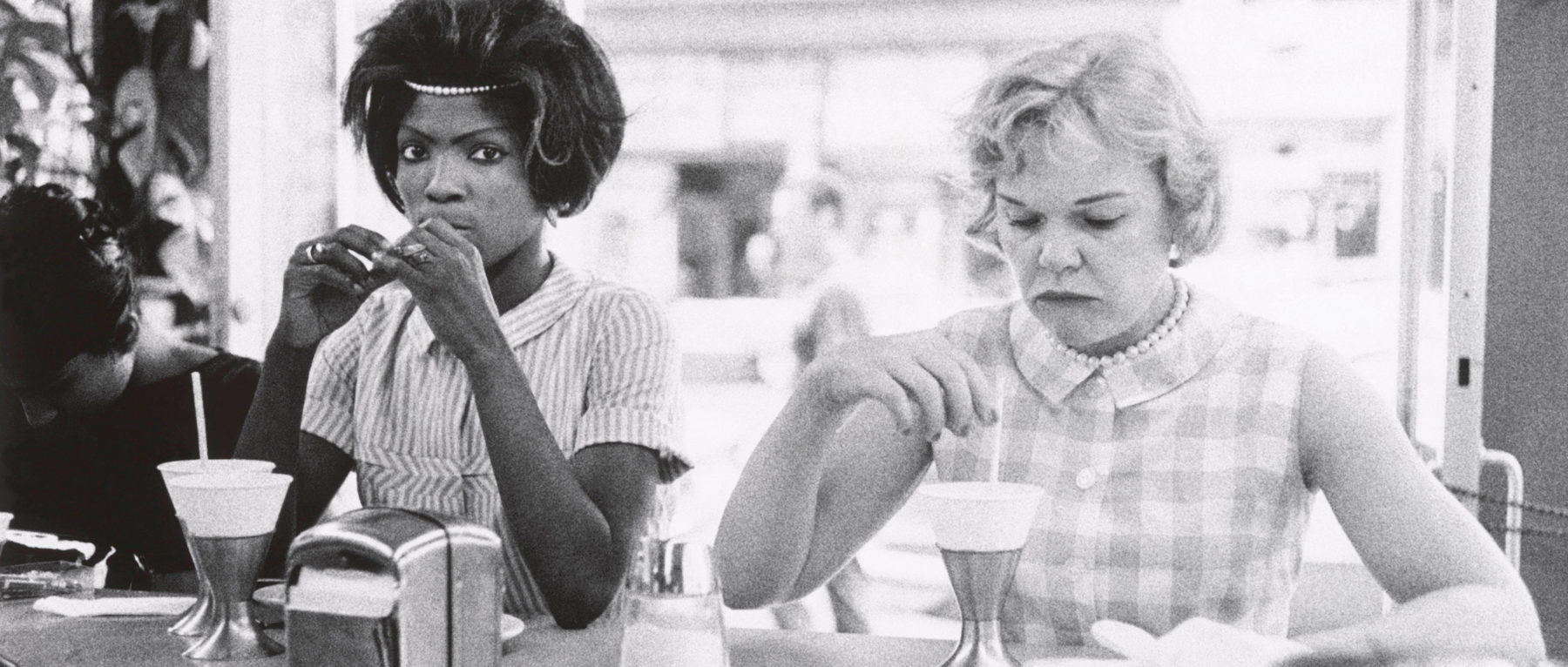 Streetwise: Masters of 60's Photography
This exhibition highlights the work of a group of eight American photographers who focused their lenses on rapid social and political changes that transformed their nation during the turbulent 1960's. The featured images present a realistic, sometimes dire, view of America ranging from the "outlaw culture" of bikers and chain gangs, Boston's red light district known as the Combat Zone, Black Panthers; the gritty streets and neighborhoods of New York, the politically charged South, and fringe communities and sub-cultures around the country.
Streetwise builds on Swiss photographer Robert Frank's 'snapshot aesthetic', which gained attention following the release of his groundbreaking book, The Americans in 1959. Frank's interest in seemingly random, ordinary subjects presented in cropped, off-center compositions influenced an entire generation of photographers including featured artists Diane Arbus, Lee Friedlander, Jerry Berndt, Ruth-Marion Baruch, Garry Winogrand, Bruce Davidson, Danny Lyon, and Ernest Withers.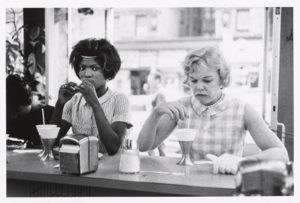 Intent on redefining the nation based on what they saw, the photographers showcased in Streetwise were concerned with exposing a more realistic and challenging view of an America undergoing change. The underlying message was clearly that of a nation in flux and a defiant intent to capture the underground side of society. Many of the photographers featured in Streetwise spent time with their subjects and wanted their images to represent the view of a participant rather than an outside observer.
The exhibition includes a 10-minute video interview highlighting the significance, influences, cultural context and legacy of 1960s street photography. The video features images and interviews, helping build connections to the pivotal impact these photographers had on shaping views of the nation then, and now.
Streetwise is organized by The Museum of Photographic Arts, San Diego. KMA sponsor is Texas Instruments. KMA media sponsors include AT&T Real Yellow Pages, Digital Media Graphix, Kurt Zinser Design, and WBIR.