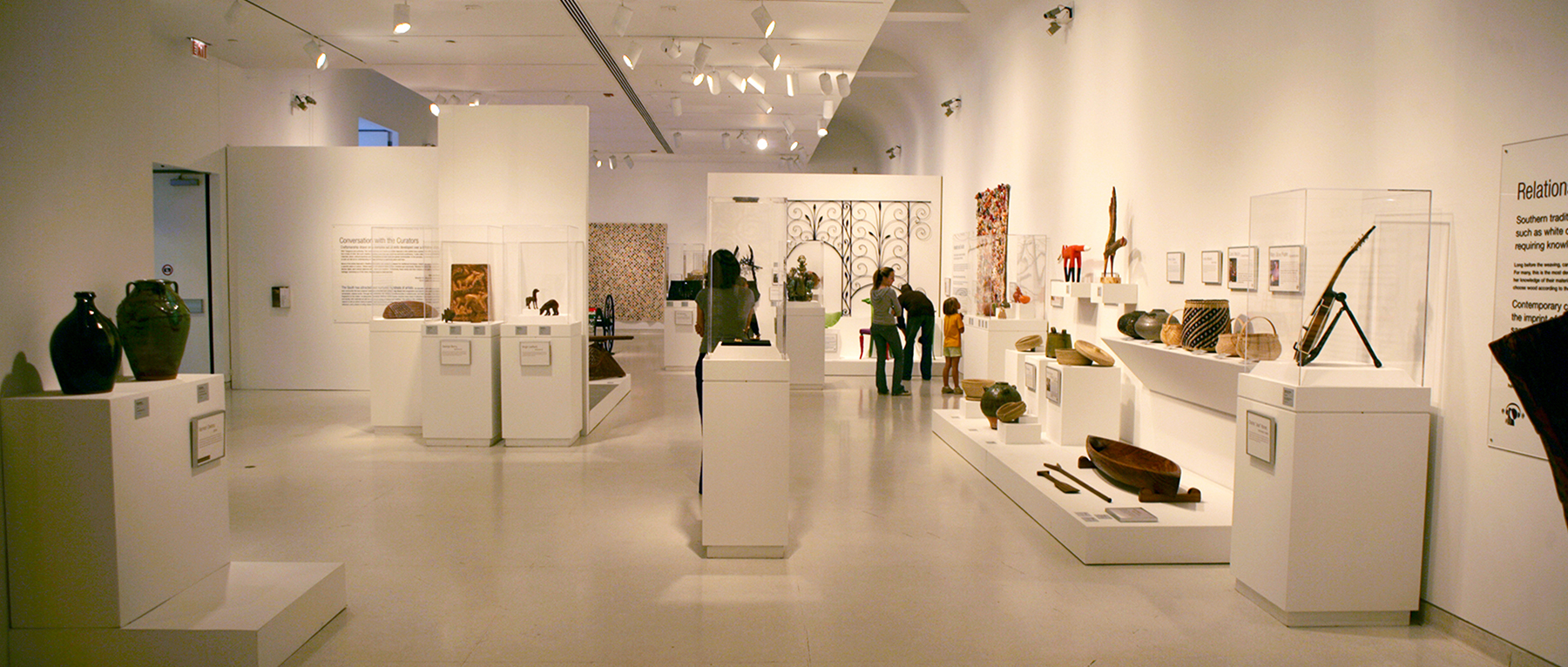 Tradition/Innovation: American Masterpieces of Southern Craft & Traditional Art
Tradition/Innovation focuses national attention on the creative contributions of master craftspeople and traditional artists in the South.
October 4, 2008
- January 18, 2009
The exhibition is organized by the Southern Arts Federation (SAF) in conjunction with American Masterpieces, an initiative of the National Endowment for the Arts. More than 100 works in a variety of media- clay, glass, fiber, metal, wood, paper and mixed media- by 60 artists from the SAF's nine partner states: Alabama, Mississippi, Florida, North Carolina, Georgia, South Carolina, Kentucky, Tennessee, and Louisiana.
The master artists represented in the exhibition were selected because of their role as conduits for process and inspiration, as they influence other generations of artists working within the region and beyond. Artworks will be accompanied by a rich array of artist interviews, stories, and background information on the artists and their processes.
The South is home to numerous traditional art forms that continue to be practiced within families and communities throughout the region. Traditional visual arts- such as basket-making, pottery, instrument making, quilting and woodcarving- are usually deep-rooted, reflect a community aesthetic and often experience a slow evolution. Contemporary craft in the South possesses its own rich history beginning with the folk school movement in the early 1900s. Over the years, artists and artisans have been drawn to this region to learn and practice their chosen art forms. These artists create a broad scope of crafts that include glass, pottery, woodcarving and textiles. Together, the featured objects reveal important traditions and techniques passed from generation to generation, but also the way in which highly innovative artists bring new ideas to a tradition and in turn influence their peers and generations to come.
Tradition/Innovation: American Masterpieces of Southern Craft & Traditional Art is a project of the Southern Arts Federation, and is supported in part by an award from the National Endowment for the Arts, which believes that a great nation deserves great art.
Check out the Tradition/Innovation website here.